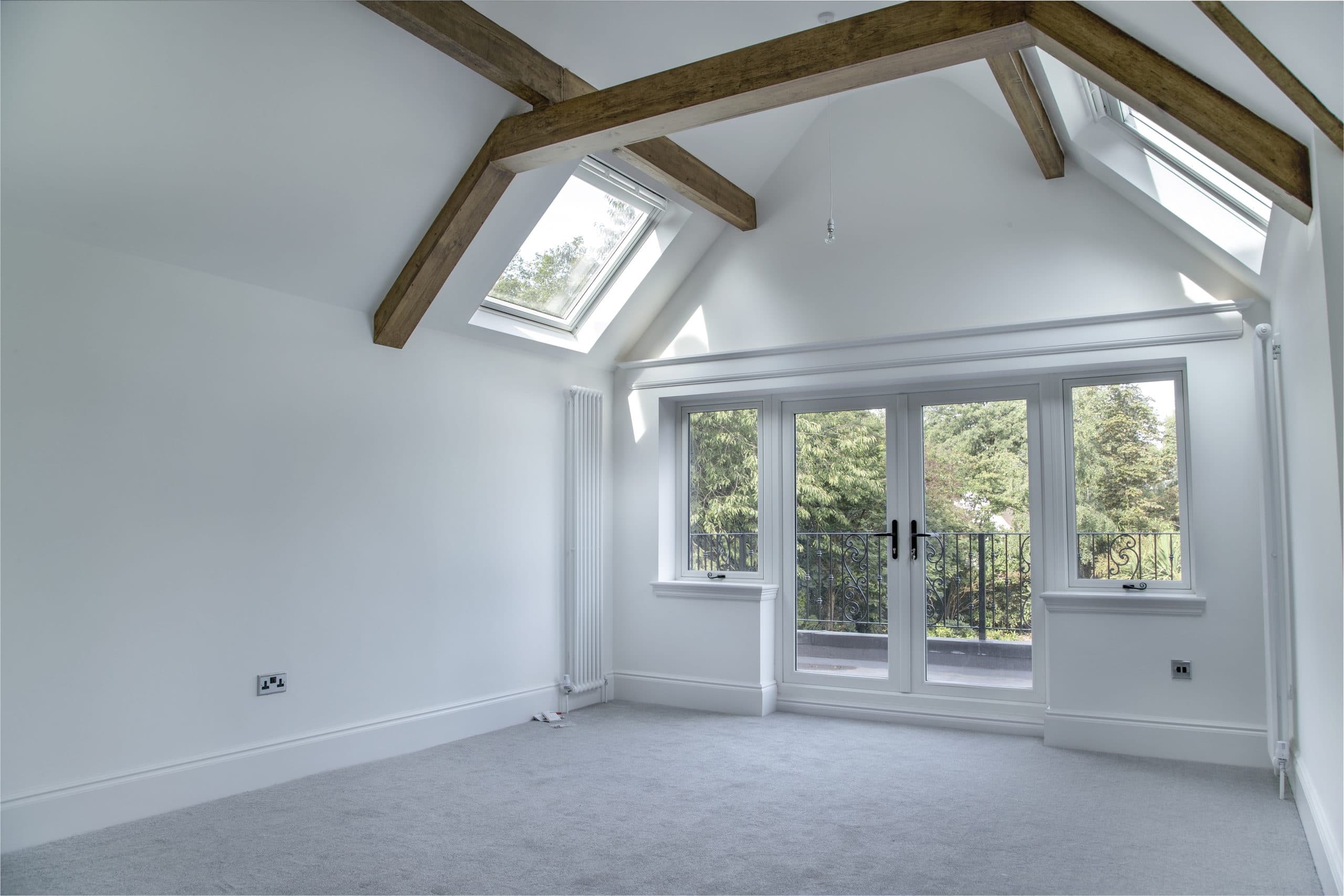 Are garages now a thing of the past? Well, you could drive through any residential area and likely only see a handful of them. With an increase in on-street parking and houses having more accessible driveways, the need for garages has lessened. Many garages still around are underused, predominantly substituting as additional storage rooms. But garages take up large spaces, so if it isn't used for its principal purpose, just think how that space could be better utilised.
Hiring MTP Contracts as your garage conversion company could give you the best family home possible.
What is a Garage Conversion?
Garage conversion is converting a garage into an immediate annex of your living space. Think about it this way, if you want an extension on your house but don't have the land for one, your garage is already the perfect template for an extension.
Whether you want more space for another living room, bedroom, children's game room, home gym or man-cave, a garage is a great size for a variety of options. This is particularly useful if your family is growing and you don't want the kids under your feet constantly!
As the building structure is already in place, a garage conversion can be completed quickly with little disturbance to the rest of your house. Of course, if you choose to knock through the wall to gain a direct connection to the rest of the house, this will have more impact, but the conversion process is quick, and even minor disruption is worth additional living space in the long-term.
Why Use MTP Contracts for Garage Conversion?
MTP Contracts are experienced contractors in garage conversion for family homes. We know the benefits a conversion gives families, having spent over 20 years supplying them. We guide customers on which conversion works best for them based on their house, their family and their needs.
MTP provides cost-effective, competitive quotes. Being the leading house construction company across the West Midlands, we want to cater to a range of customers.
Please have a look at the recommendations we have received in our testimonials. If you don't have a garage but want to extend your house, please check out our expert house extensions services.
For more information about garage conversion from MTP Contracts don't hesitate to contact us on 01384 469994 or email mtpcontracts@hotmail.com. Or you can request a quote here!