Beauty and Functionality With Open Plan Kitchens
Say goodbye to cramped and frustrating spaces with poor storage with our open plan kitchens, which provide you with everything you could need.
An open plan kitchen promises spaciousness, room for more people and movement as well as allowing a space for a dining area. You may feel that your current kitchen doesn't give you the encouragement to cook and it isn't a space you enjoy spending time in. Well, with a redesign and maybe an extension, your kitchen will be your new favourite room in the house.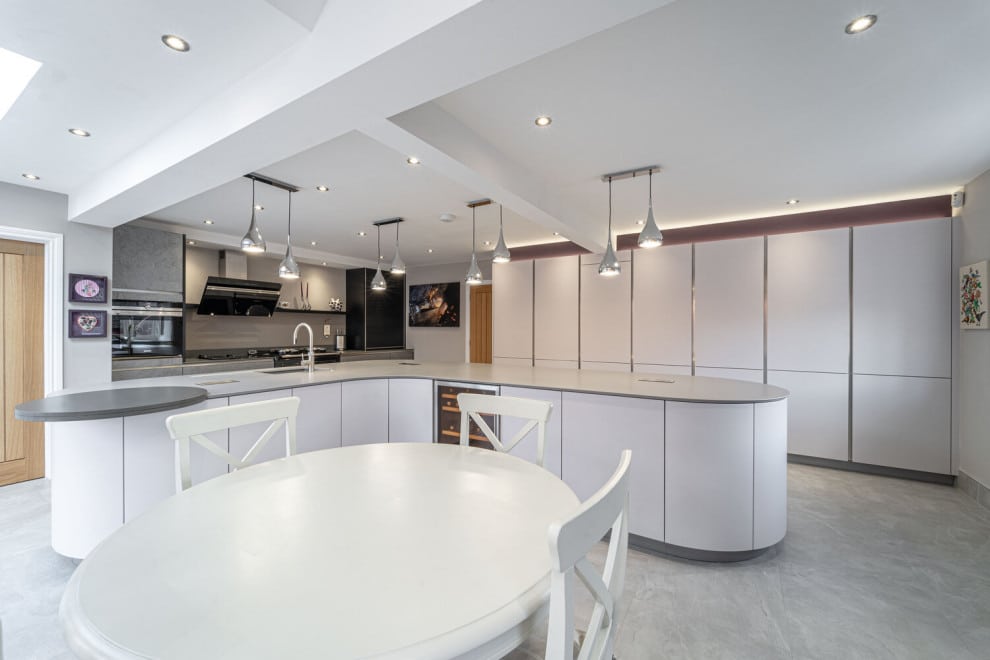 Custom Open Plan Kitchens
Utilising your potential space can add value to your home and whatever your needs, we can customise open space kitchens and create layouts to increase functionality. Contemporary open space kitchens can incorporate good lighting and with the installation of windows or French doors, an open-space kitchen can be an inviting space on sunny mornings and afternoons. With French doors, you'd be opening your kitchen up even more to fresh air and be rid of stuffy rooms, not to mention great views of your garden or beyond.
With more space to work with, open plan kitchens can be a great project for those of you interested in designing your interiors. Starting from scratch or simply extending your current kitchen into a more open space, means you can incorporate more furniture, artwork, and technology.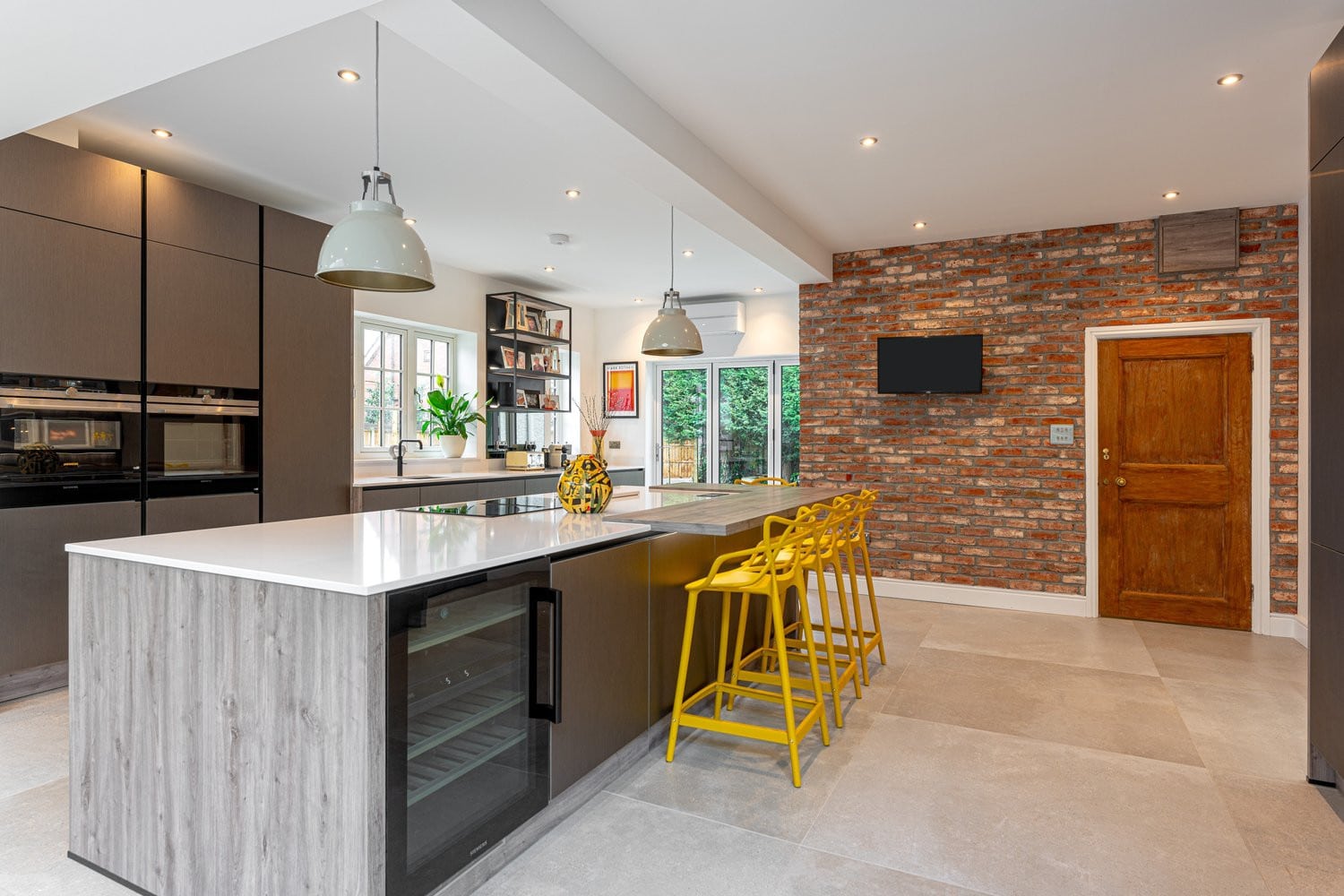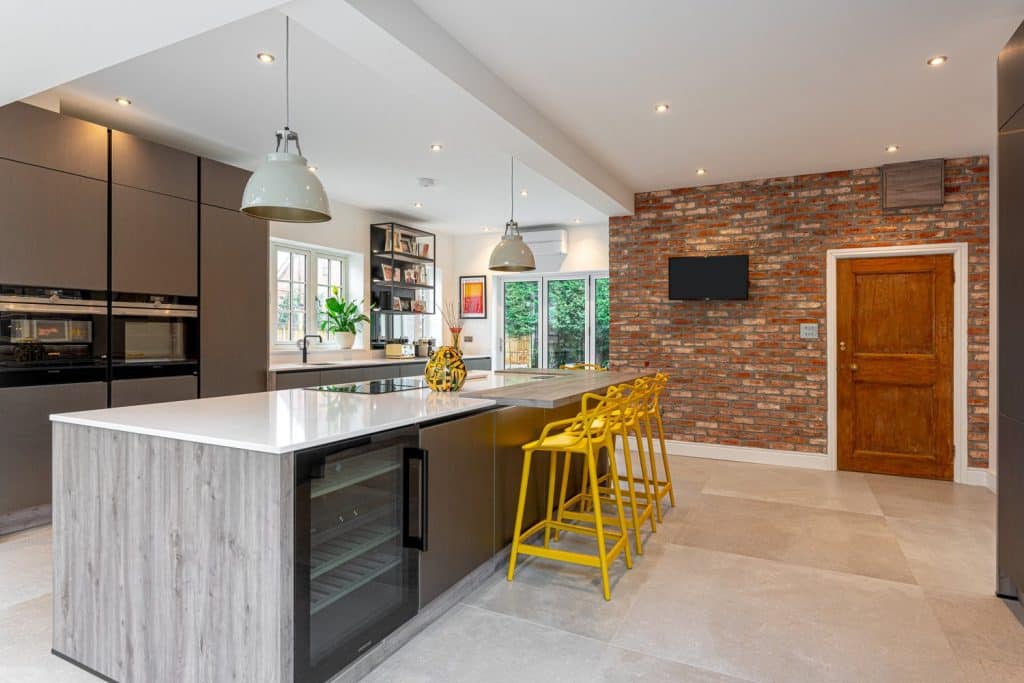 Have all the benefits of our open plan kitchens by getting in touch today. We are a reliable, friendly company with experience and expertise in open plan kitchens, house renovations, house extensions and commercial strip-outs. We'd love to hear from you and start planning your dream kitchen.
We're committed to building you a safe and comfortable environment and we know that attention to detail is important, so we communicate with you every step of the way with our process. We'll give you peace of mind knowing that we can complete the transformation of your kitchen to high standards and won't keep you waiting.  
Use our Contact Form or give us a call today! 
We work closely with clients to provide a unique and personalized service to cater to their individual requirements. As a company, we have been developing for many years and growing with our existing customers and as such, we rely on recommendations and word of mouth. We use two independent websites to validate our recommendations which are CheckaTrade.com and Rated people. With these impartial reviews, customers can form an unbiased opinion of our services.
Read our reviews on Checkatrade here