Stylish & Functional Open Plan Kitchens in Shropshire
Say goodbye to cramped, stressful spaces with little storage with our contemporary open-plan kitchens in Shropshire, which provide you everything you possibly need.
In Shropshire, a large, open-concept kitchen provides space for more people, movement, and a location for a dining area. It's likely that your current kitchen doesn't inspire you to cook and that you don't enjoy using it. With some remodelling and even an expansion, your kitchen will quickly become your new favourite room in the house.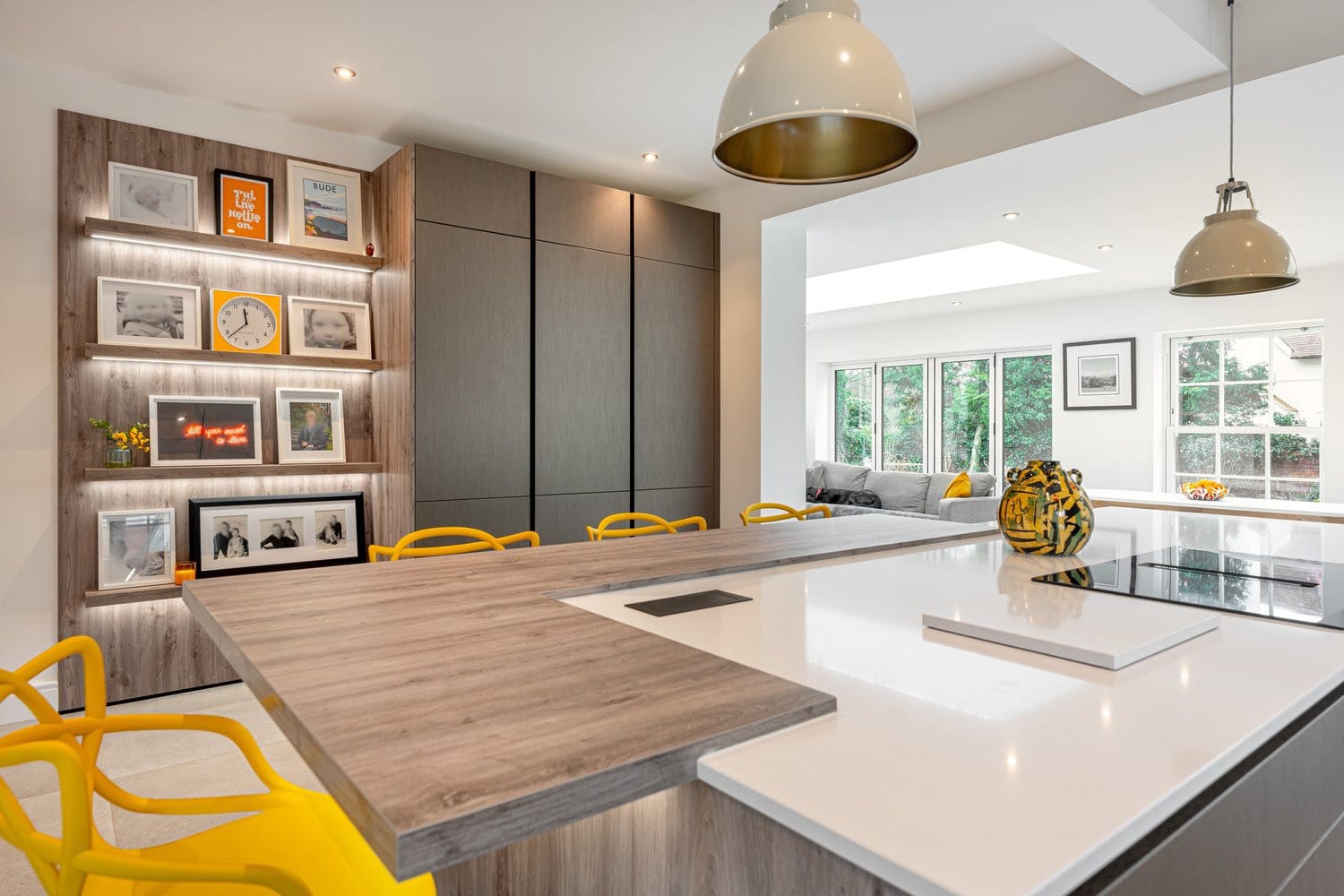 Custom Open Plan Kitchens in Shropshire
Whatever your needs, we can modify open-plan kitchens in Shropshire and create layouts that are more functional, which might raise the value of your home by maximising the space you have. With the addition of French doors or windows, modern open-plan kitchens may become a comfortable space in the mornings and afternoons when the weather is mild. They can also have excellent lighting. French doors allow you to further open up your kitchen to the outside, get rid of stuffy areas, and take advantage of beautiful views of your garden or other views.
Since they provide you more space to work with, open plan kitchens could be a great project for those of you interested in interior design. Whether you redesign your kitchen entirely or simply make it larger, you may add more furniture, art, and technology.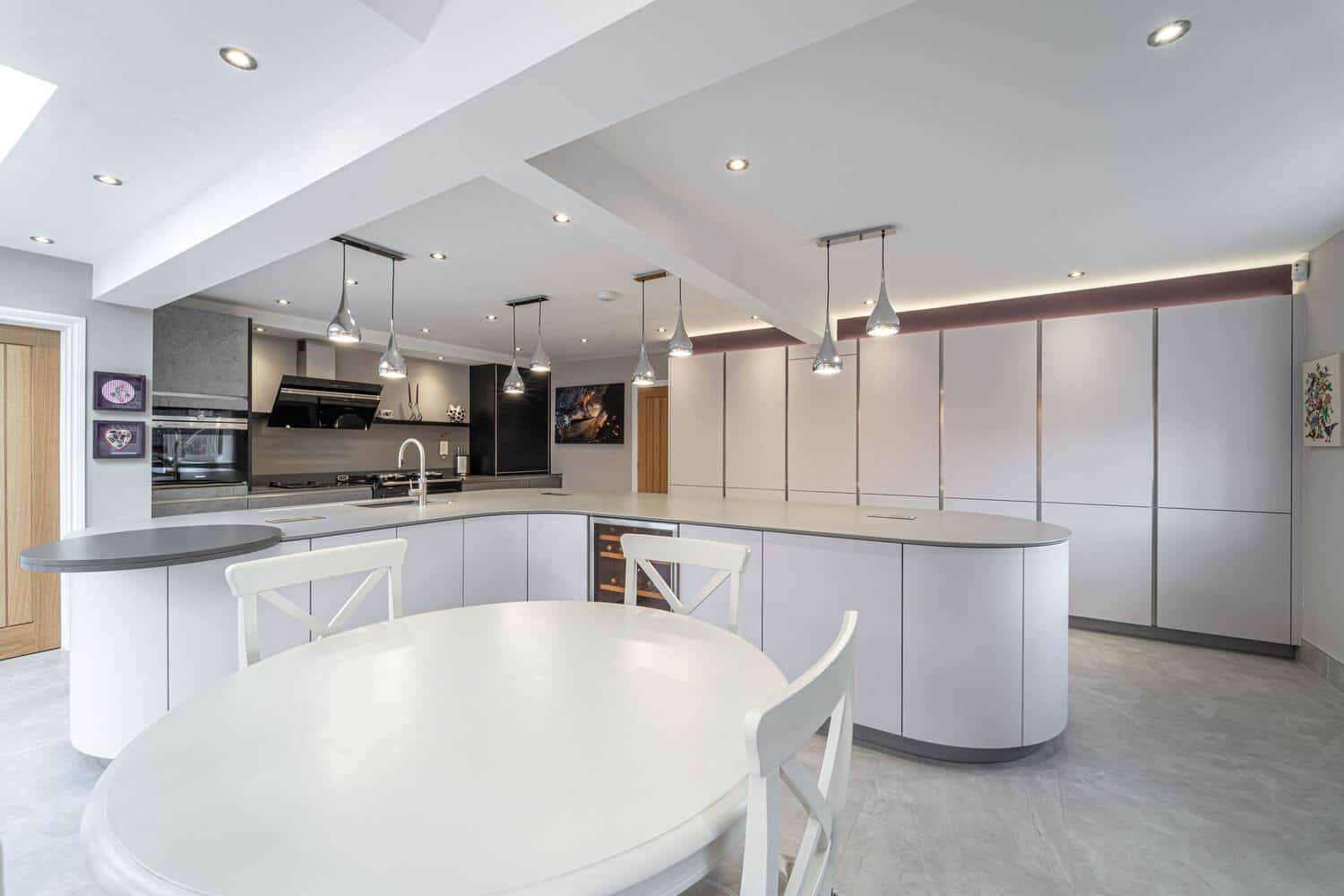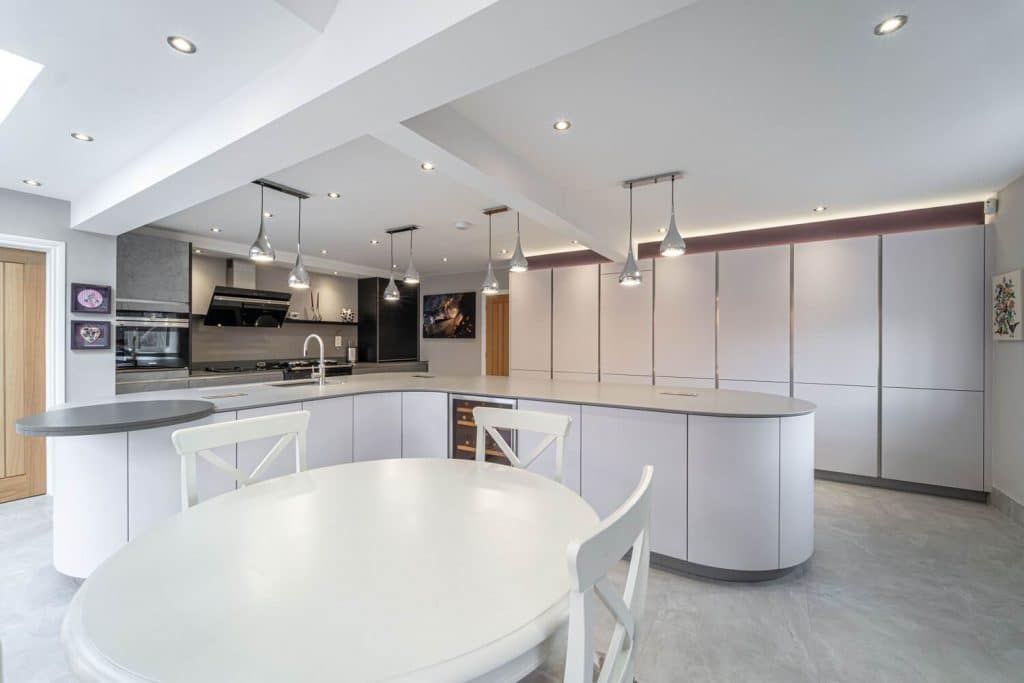 Contact us right away to receive all the advantages of our open plan kitchens in your Shropshire house. We are a reliable, approachable business with a focus on open-plan kitchens in Shropshire as well as home additions, renovations, and commercial strip-outs. Please get in touch with us so that we can begin designing your ideal kitchen.
We are committed to giving you a safe and comfortable environment, and because accuracy is important to us, we keep you updated at every stage of the building process. You may have faith in our capacity to promptly and to a high standard rebuild your kitchen.
Use our Contact Form or give us a call today! 
We work closely with clients to provide a unique and personalized service to cater to their individual requirements. As a company, we have been developing for many years and growing with our existing customers and as such, we rely on recommendations and word of mouth. We use two independent websites to validate our recommendations which are CheckaTrade.com and Rated people. With these impartial reviews, customers can form an unbiased opinion of our services.
Read our reviews on Checkatrade here