Stylish & Functional Open Plan Kitchens in Solihull
With our modern open-plan kitchens in Solihull, which provide you everything you could possible need, you can say farewell to cramped, frustrating interiors with limited storage.
A large, open-plan kitchen in Solihull provides more space for visitors to move about and doubles as an eating area. It's conceivable that you don't enjoy using and aren't motivated to prepare meals in your current kitchen. Your kitchen may be upgraded and even enlarged to become your new favourite room in the house.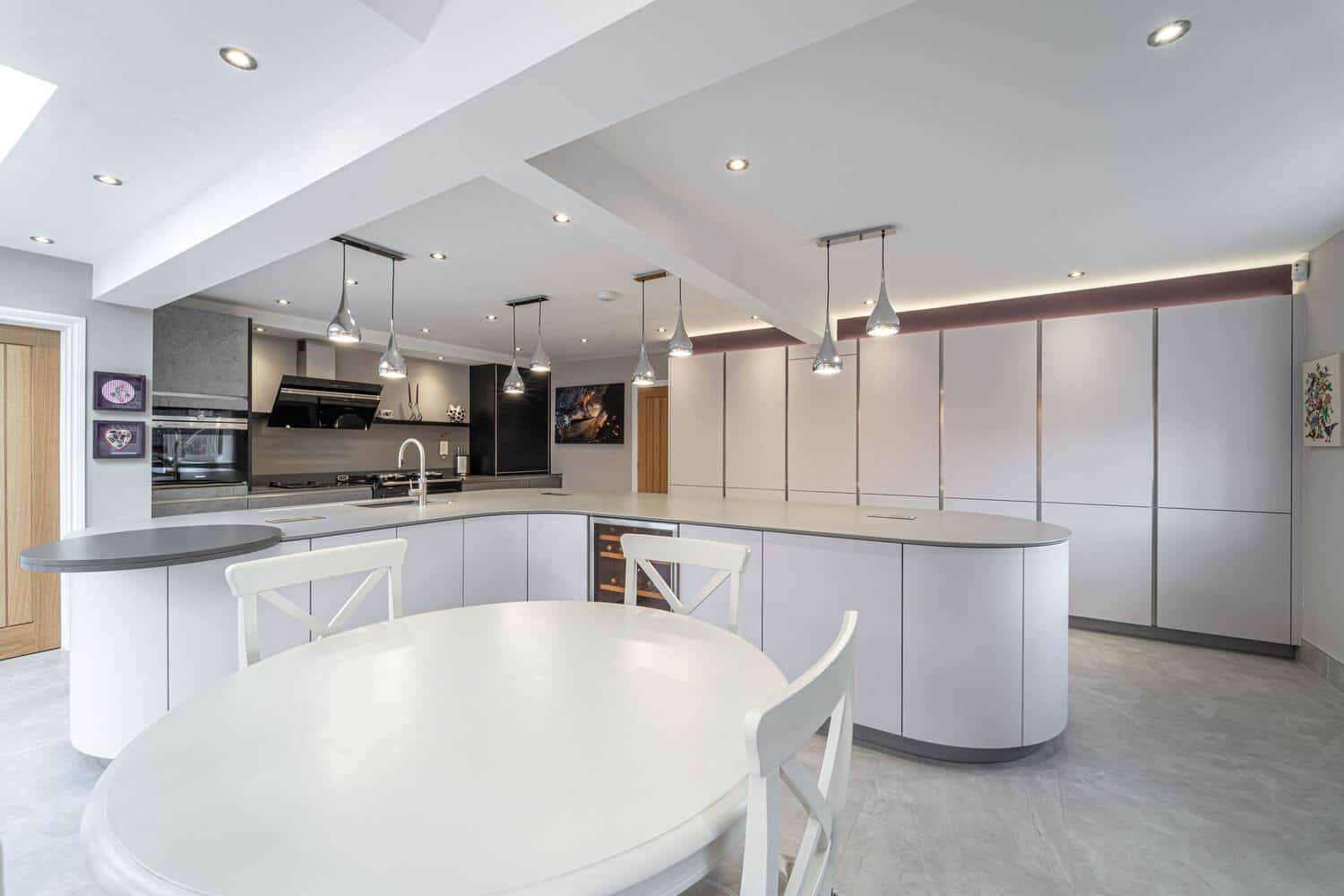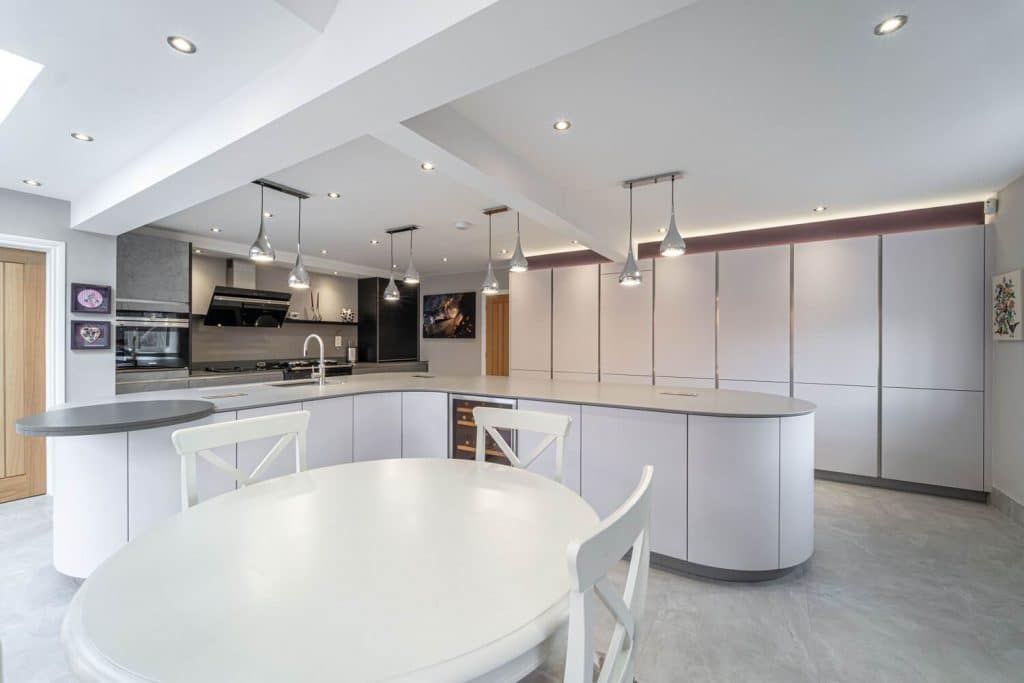 Custom Open Plan Kitchens in Solihull
Whatever your requirements, we can change open-plan kitchen layouts to make them more practical, which might increase the value of your house by making the most of the available space. Modern open-plan kitchens may be made more comfortable in the mornings and afternoons when the weather is nice by adding French doors or windows. They could have great lighting as well. With the help of French doors, you may further open up your kitchen to the outdoors, get rid of stuffy spaces, and enjoy lovely views of your garden or other distant vistas.
Open plan kitchens might be a terrific project for those of you interested in interior design because they provide you more room to work with. You may increase the size of your kitchen or just redecorate it, and you can even add extra furniture, artwork, and technology.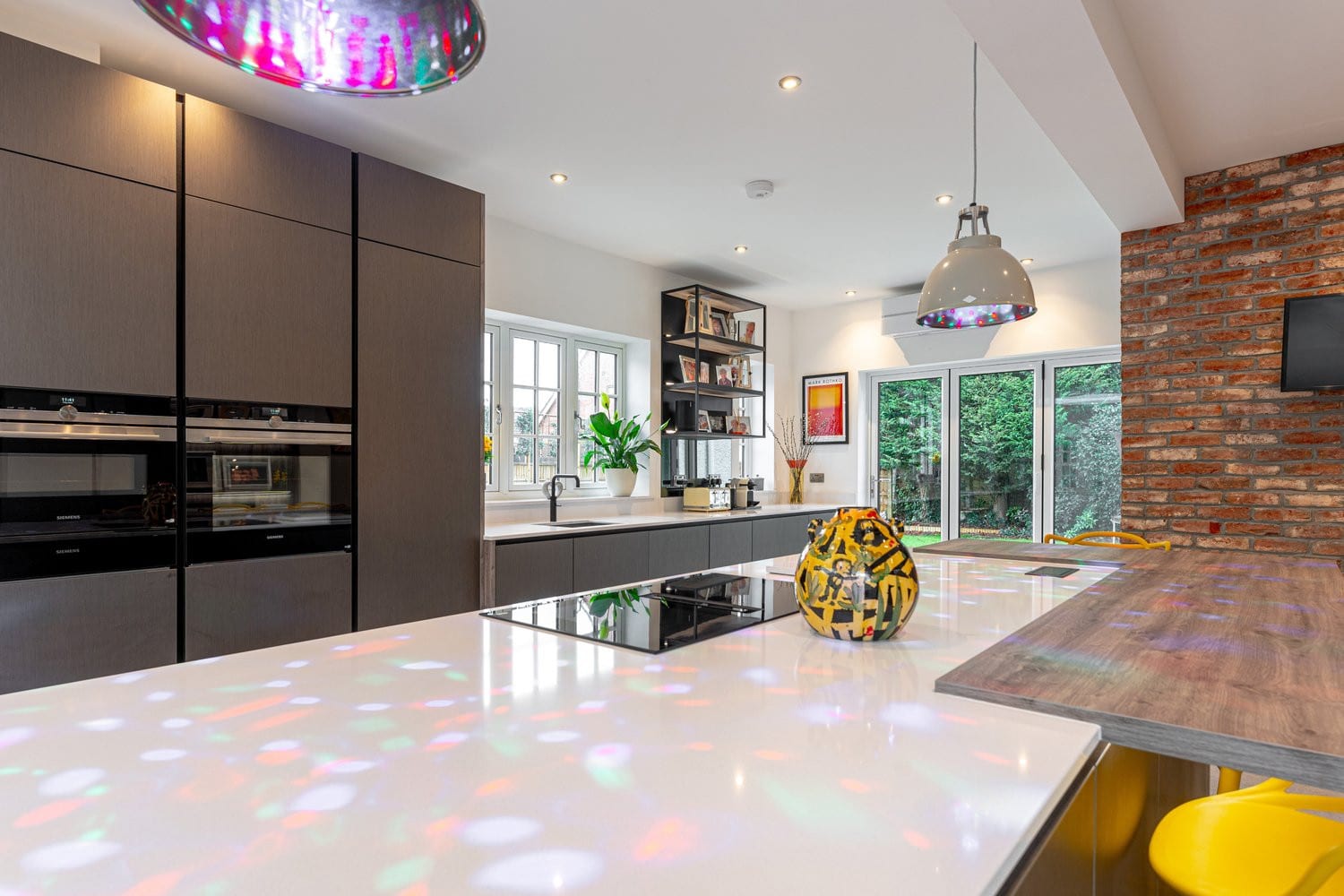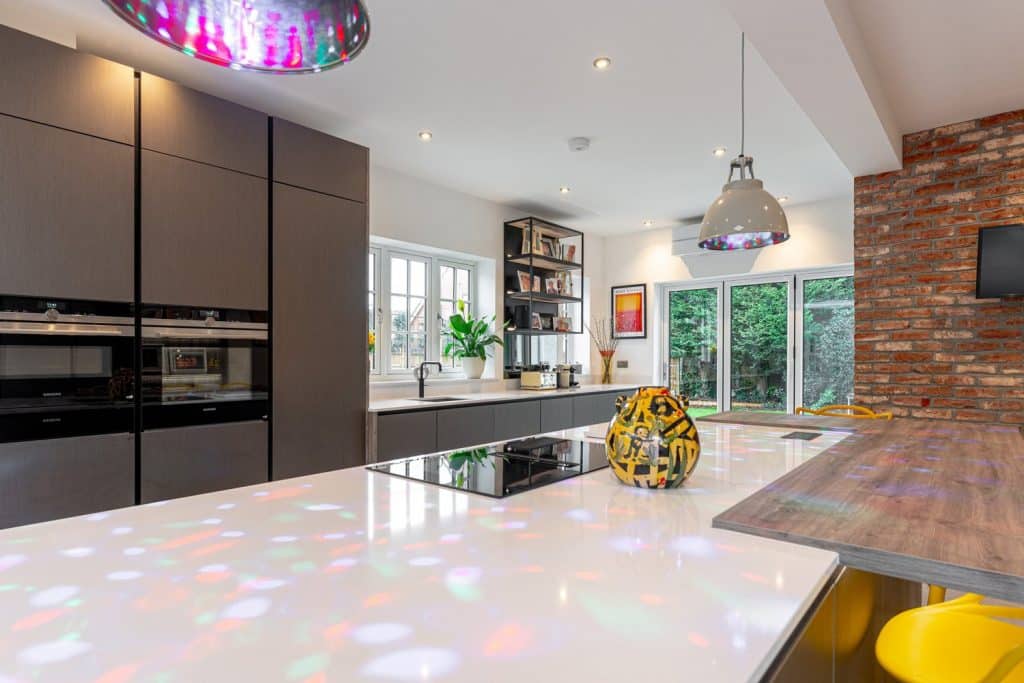 Get in touch with us today to find out how our open-plan kitchens can benefit your Solihull home. With years of experience in open-plan kitchens, home additions, and commercial strip-outs in Solihull, we are an amiable and reliable company. Let's start designing your dream kitchen together.
As part of our dedication to provide you a secure and pleasant environment, we keep you informed at every stage of the building process since accuracy is important to us. You can trust that we'll be able to skillfully and swiftly rebuild your kitchen.
Use our Contact Form or give us a call today! 
We work closely with clients to provide a unique and personalized service to cater to their individual requirements. As a company, we have been developing for many years and growing with our existing customers and as such, we rely on recommendations and word of mouth. We use two independent websites to validate our recommendations which are CheckaTrade.com and Rated people. With these impartial reviews, customers can form an unbiased opinion of our services.
Read our reviews on Checkatrade here